7/15 10a-4p High Society Necklace
This gorgeous necklace is truly fit for a night at the Opera! But you can wear it any day you wish! Swarovski round crystal beads are suspended in-between columns of exquisite CRAW beadwork. Diane will be using the new CRAW tool to enhance the weaving of this necklace, and the tool is included in the seed bead package. Please be sure to select one from each category: Crystal Package, Seed Bead Package, and Instruction Package. Come and enjoy learning this new technique with us and have fun at the same time!
Skill Level: Intermediate.
Stitches: CRAW Required for this class! (Cubic Right Angle Weave).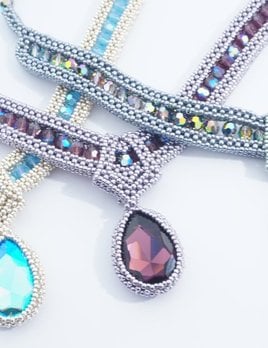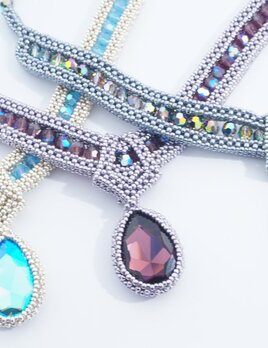 Powered by