1/19 10a-4p St Olave Necklace Webinar with Melanie de Miguel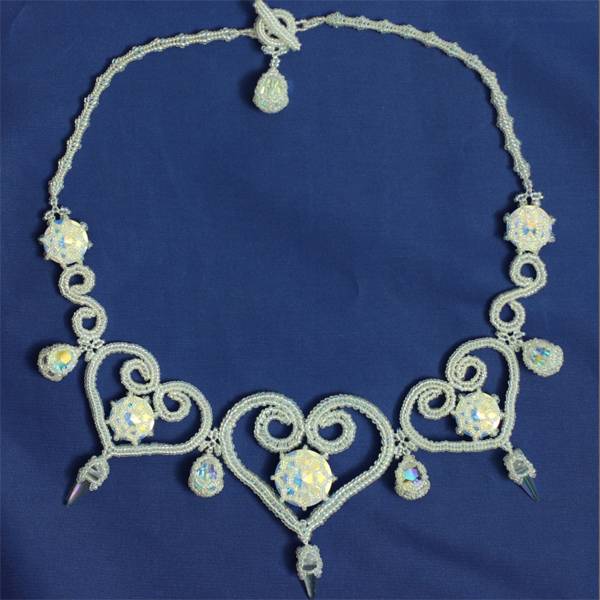 Melanie has taken inspiration from

 the elegant and graceful ironwork of Victorian and Edwardian church railings.  The St. Olave necklace is composed of numerous, delicate and elaborate components.  Each of these can be used alone or incorporated into other beadwork designs.
Students will learn step-by-step advanced techniques for 3-D structuring with herringbone, square stitch and right angle weave.  Throughout the day there will be plenty of opportunity to discuss the use of each of the components for further designs.
Melanie won't be at Bead & Button this year, so come have fun learning these techniques with Melanie via webinar!  
Experience: Intermediate / Advanced
Stitches Used: RAW (Right Angle Weave), Herringbone, Square Stitch
Powered by